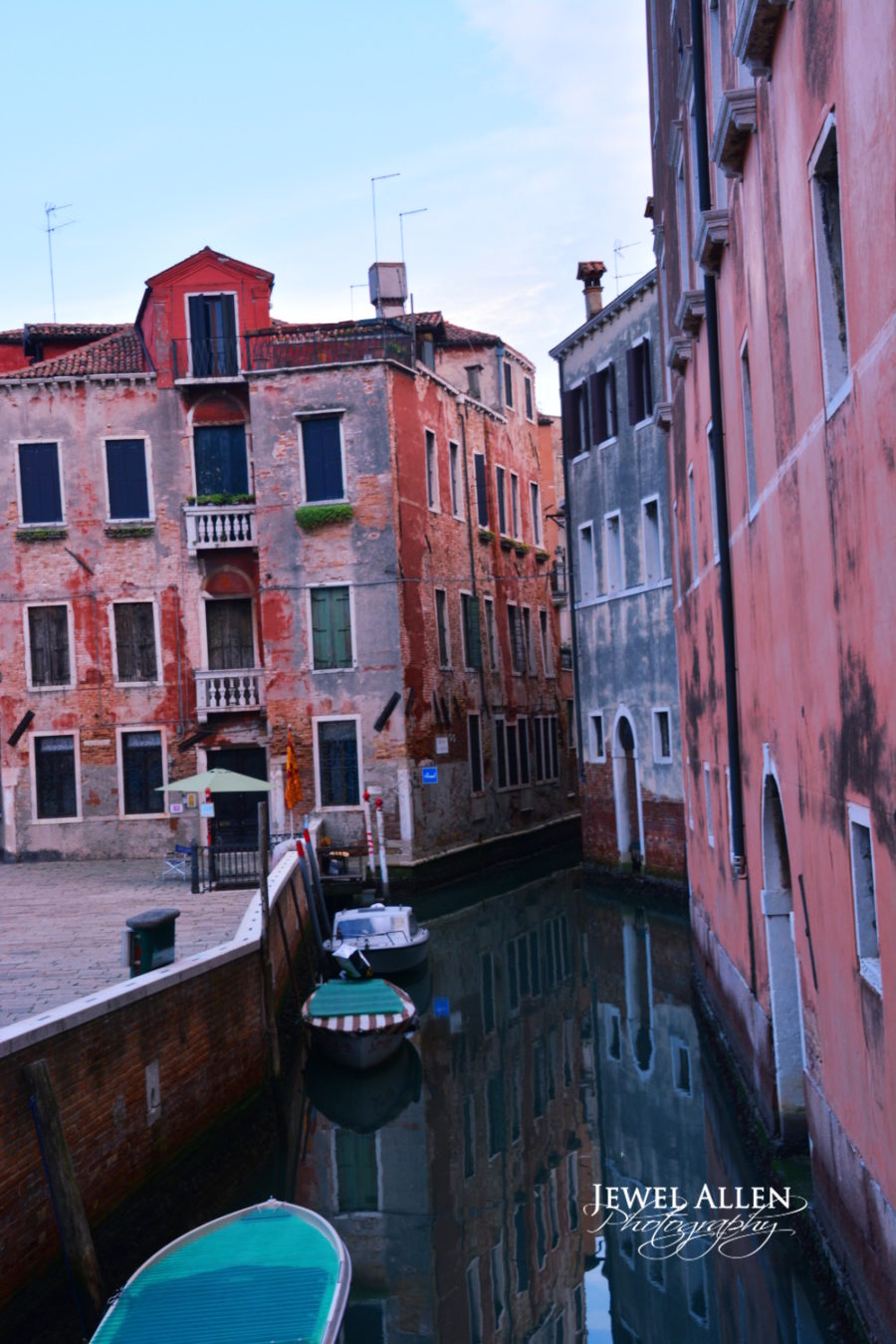 Ah, Venice.
Drew and I arrived a little before two on a 90-minute ferry ride to San Marco, where our little hotel was located.
Venice is only accessible by water. From the airport, one could either take the Alilaguna (the ferry we took), a water taxi for more euros, or a hired speedboat. We arrived to a crowded dock at St. Marco as we wheeled or hefted our luggage over cobblestone streets and little bridges. It was easy enough to find out hotel, tucked in a skinny alley on the main thoroughfare.
The hotel staffer who checked us in, Lucca, looked to be in his 30's, was friendly and ready with impassioned advice. "Keep your wallet in front. Keep your bags zipped. Don't set your camera on a restaurant table and turn around. Don't eat where there are people calling for you to come in. Don't eat where there are pictures of the food."
And then he set us loose on the streets of Venice.
As it was kinda late for lunch and too close to dinner, we stopped at a bakery and bought food to tide us over– focaccia with ham and mushrooms for me, spinach for Drew, then sat on the steps of a fountain in a piazza to eat. Afterwards, we took photos. Of aged buildings with stained patinas. Boats on the canal. Flower boxes.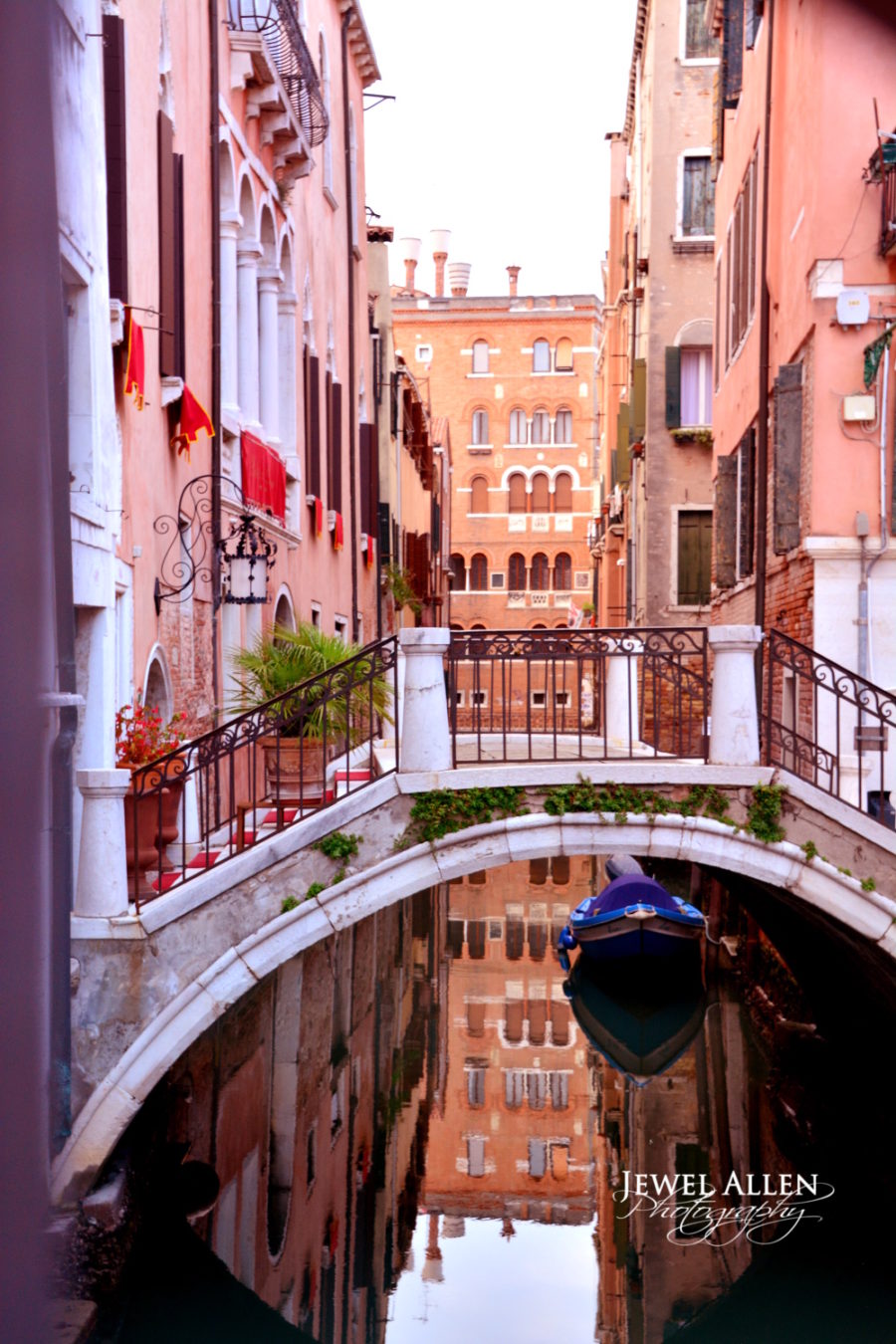 For dinner, we went to an out of the way place, La Rivetta, where I had risotto. I was ecstatic. I had been searching for risotto (anything with rice) and it had eluded us at Lake Garda. Or, we could have ordered some, but the risotto on the menu said, minimum of two. My sweetheart agreed to order seafood risotto tonight just so I could have it.
We went back to thank the shop owner who recommended La Rivetta to us. He expressed surprise that we were already done with dinner. That's one thing about Italians in general, they know how to savor food and life.
As the day wore on, frankly I couldn't understand the allure of Venice. Where was the romance in the gondoliers in their striped outfits, the smell of stagnant water in the canals, the endless labyrinth of shops for what else was there to do?
And then the sun set and the city took on yet another personality.
The streets glowed in lamplight. The monuments were lit up. Orchestras played instrumental music to crowds at San Marco Square. People ate and drank by candlelight on little bistro tables. I threaded my fingers in Drew's and suddenly, I understood.