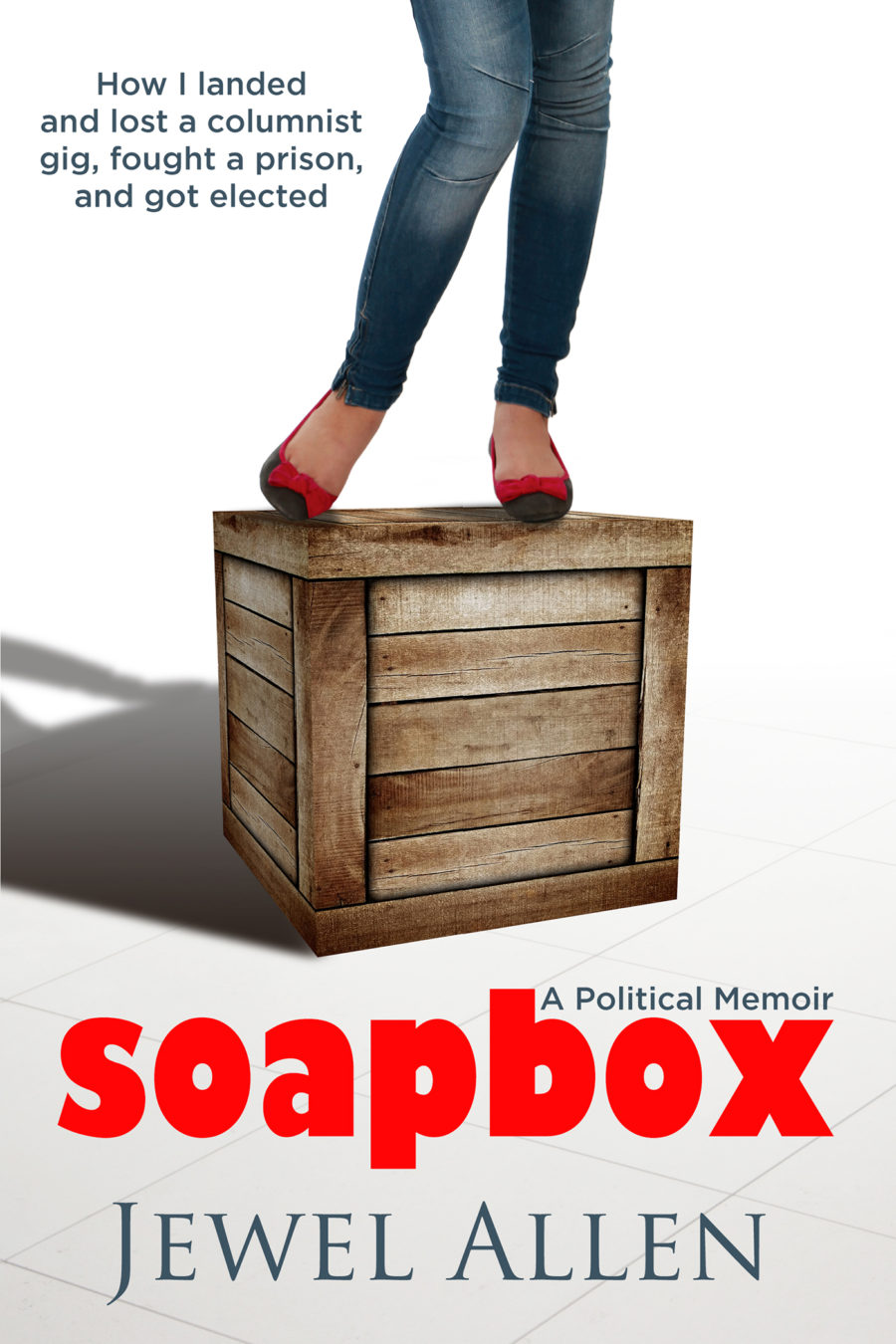 What pushes a woman and her community to rise up and say enough is enough?
For the one-stoplight city of Grantsville, Utah, the prospect of a water-hogging state prison relocating into town galvanizes its residents into action. Former columnist and budding activist Jewel Allen can't opine this threat away. This is the real deal.
Armed only with her media know-how, Jewel helps her neighbors wage a creative grassroots campaign of horseback protests, town halls, food truck rallies, and news appearances – anything to rebuff the prison. But with their county's reputation of accepting unwanted hazardous waste industries, they face an uphill battle. Against other citizens who say it's pointless to fight. Against powerful legislators led by the Speaker of the House. And against the state's million-dollar public relations showdown before the legislature casts its irrevocable vote.
Timely in its subject and universal in its lessons, Soapbox is an inspiring case study of how regular citizens can develop and magnify their voices to mobilize change. Includes bonus sections: "How to run a winning grassroots campaign" and "A guide to political campaigning."
Read an excerpt